MALTBY SPORTS PARTNERSHIP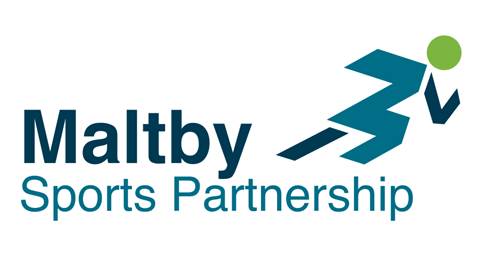 Maltby Sports Partnership aims to raise standards in physical education and increase sports participation across the Maltby Learning Community. We identify local need and establish and implement sports development programmes for children and young people in the area.
The partnership takes a lead responsibility in the planning, co-ordination and delivery of sports coaching, leadership and vacation programmes. Our community projects offer a range of sporting experiences to encourage people of all ages to develop an active lifestyle. We provide and deliver a wide range of sports provision, targeting children from the age of 3, young adults and the more elderly.
We are committed to engaging young people and adults in sport at all levels by providing a high quality sporting experience and relevant information, advice and guidance on the progression routes available in the sport and leisure industry.
In addition to our many community sports projects and holiday programmes, we are responsible for developing a high quality physical education and school sport offer across a number of the Maltby primary schools. We provide regular competitive opportunities for all children across the Learning Community as well as offering an extensive out of hours sports programme.
---
HOLIDAY CAMP
The Sports Partnership has developed a comprehensive holiday coaching programme for the local community with a specific emphasis on multi-sport and dance activities. Holiday clubs give boys and girls aged 5 to 13 years of age the opportunity to participate in a range of exercise based activities and team sports (sports they may never have played before) within a fun and enjoyable setting. The holiday clubs also provide our young people with the opportunity to develop new skills whatever their abilities and most importantly, have loads of fun.
THROUGHOUT THE DAY THE YOUNG PEOPLE WILL BE INTRODUCED TO A RANGE OF DIFFERENT SPORTING PRACTICES, INCLUDING SPECIFIC DRILLS TO DEVELOP INDIVIDUAL SKILLS, SMALL SIDED GAMES AND MINI TOURNAMENTS TO ENCOURAGE TEAM WORK.
There are many different competitions to take part in during the day with lots of prizes to be won. Each participant is awarded our Maltby Sports Partnership certificate of achievement for completion of the camp. In addition to this one person from each group was awarded our 'Sports Person of the Day' award for their excellent contribution throughout the whole of the camp.
OUR HOLIDAY CAMPS ARE GUARANTEED TO BE A MEMORABLE DAY OF ENDLESS SPORTS ACTION, SET WITHIN A POSITIVE, SAFE, FUN AND FRIENDLY LEARNING ENVIRONMENT. ALL THIS IS DELIVERED BY THE HIGHLY QUALIFIED AND EXPERIENCED COACHES FROM THE SPORTS PARTNERSHIP.
Additionally, our holiday programme offers a wide range of sporting experiences and opportunities for our young people. We organise visits to sports fixtures and venues for the children's enjoyment as well as enhancing their knowledge and understanding.
HOLIDAY CLUBS ARE HOSTED AT MALTBY ACADEMY AND ADVERTISED WITHIN RAVENFIELD PRIMARY ACADEMY.