PASTORAL SUPPORT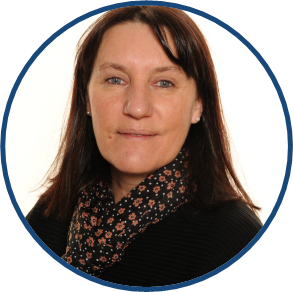 Ms Prescott, Pastoral Lead
WELCOME TO OUR PASTORAL PAGE
Ravenfield Primary Academy believe that children should be given the opportunity to develop outstanding personal qualities. Our pastoral provision underpins this ethos through intervention programmes and support, in addition to curriculum learning. We believe passionately in promoting children's mental health and wellbeing.
Many of our sessions include mixed age and ability groupings, to give students an opportunity to work with a range of children outside their normal peer group, as well as individual support.
We strive to provide as many children as possible, with the opportunity to access these programmes throughout the school year, with a view to developing emotional regulation, manners, cultural awareness, thoughtfulness and responsibility.
INFORMATION FOR PARENTS AND CARERS
THRIVE AT RAVENFIELD
Ms Prescott leads the schools work in Thrive, as a Licensed Thrive Practitioner. At Ravenfield Primary Academy, our children's social and emotional well-being is paramount. We aim to develop children emotionally so that they are able to recognise and distinguish their emotions and learn ways of responding to their feelings appropriately. ​
WHAT IS THRIVE?
Thrive promotes children's positive mental health by helping adults know how to be and what to do in response to their behaviour. Based on established neuroscience, attachment theory and child development, the Thrive Approach provides training and an online profiling and action-planning tool to equip adults with the knowledge, insights and resources needed to develop the relationships that help children and young people to flourish and learn.
USEFUL LINKS
The Thrive Approach to social and emotional wellbeing | The Thrive Approach
Parents and Carers | The Thrive Approach
WITH ME IN MIND AT RAVENFIELD
WHAT IS WITH ME IN MIND?
With Me In Mind are a NHS mental health service, who work with Ravenfield Primary Academy. Their aim is to provide preventative early intervention for students with mild to moderate mental health problems. The team helps enhance support already in place at school. ​
The team can also help children and young people with more severe needs to access the right support and provide a link to specialist NHS services. They offer support around low level and emerging mental health problems such as:​
Low mood ​

Worry​

Anxiety​

Simple phobias​

Sleep problems​

Panic attacks​

Behavioural and emotional problems​

They can also help to educate you around:​

Resilience and assertiveness ​

Managing exam stress​

Social media​

Transitions​

Guided self-help​

Helpful resources and local links for accessing more support.
USEFUL LINK