Our Ravenfield Bear of Sheffield

Our pupils proudly presented our sculpture to The Children's Hospital Charity to help raise funds for Cancer and Leukaemia ward.
Pupils at Ravenfield Primary Academy, with the help of a Twinkl designer, have decorated and brought to life their very own bear to contribute to The Children's Hospital Charity's Bears of Sheffield sculpture trail.
The Ravenfield bear sculpture, titled 'Together is a wonderful place to Bee' will feature amongst 159 other large and small bear sculptures as part of the trail.
The bears, which have been sponsored by local businesses and schools, and painted by artists and pupils, will be available for public viewing in various indoor and outdoor locations throughout the city from the 12th of July.
Amidst various uncertainties and lockdowns, Ravenfield Primary have persisted with their creative vision and are proud to finally present their sculpture and show their support for The Children's Hospital Charity.
Isabella, Year 6, explained the meaning behind its unique bright design: "The bear shows how we are all stuck together. We are bees, and the bees make their honeycomb together and they all have to work together to do it!"
Katie Rodgers, Reception Teacher at Ravenfield added: "I set the design competition at school and chose the winning design which was by Olivia in year 4. The design was really bright and eye-catching and I felt it really fit in with our school ethos and values. The hexagonal pattern joins us all together and we are the little bee's in our school working together."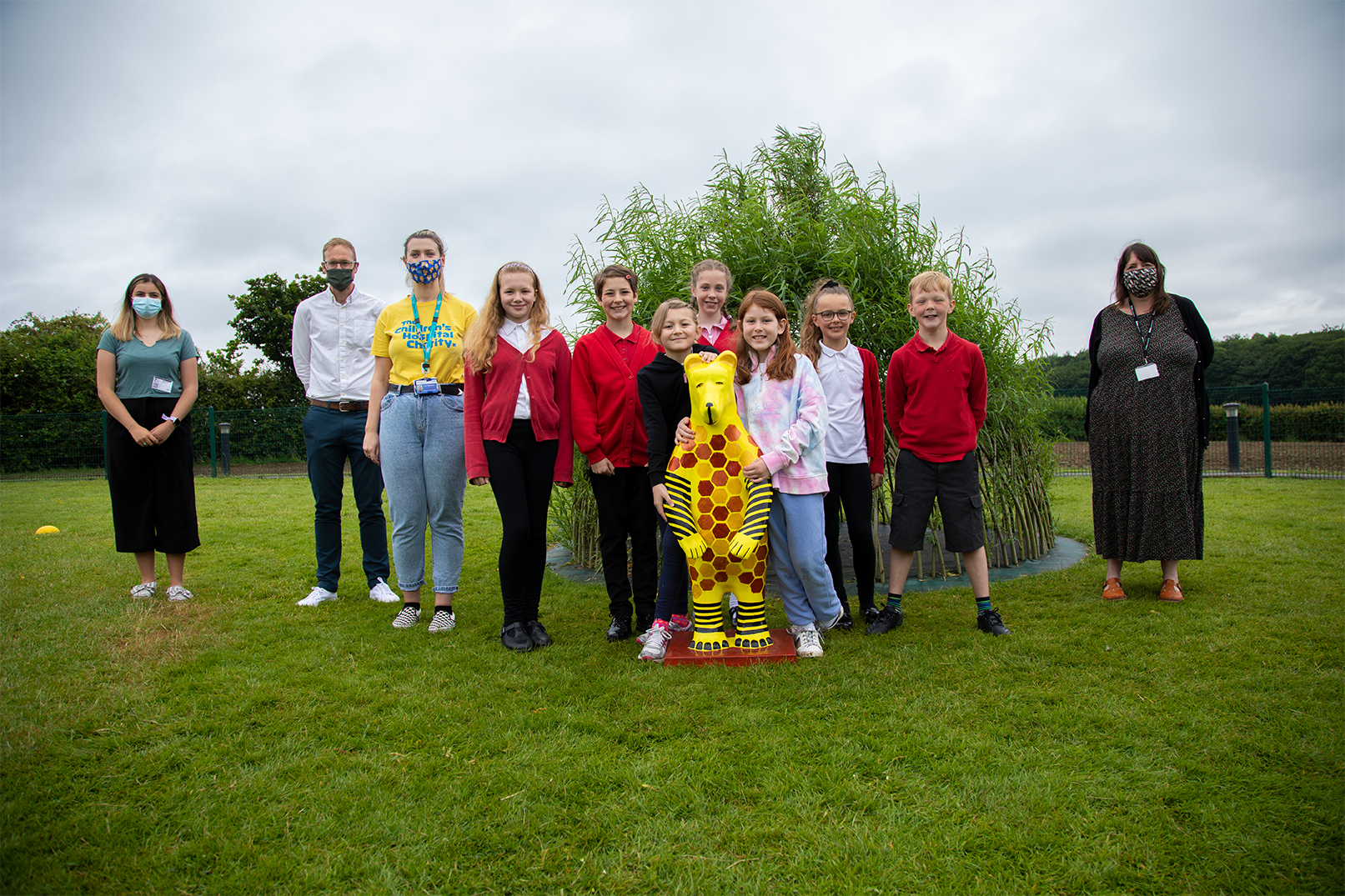 Alongside their artistic contribution, Ravenfield Primary has also been fundraising in their effort to further support the charity. To date they have raised £4000 through various fundraising activities including, cake sales, short story writing competitions and sponsored bear hunts.
Caroline Coates, Principal, said: "I am so proud of our children, our families, the community and the staff at school who have taken part in the fundraising efforts. We have raised nearly £4000, which is amazing!"
Lucy Rathbone, Regional Fundraising Officer at The Children's Hospital Charity added: "We would like to say a huge thank you to the pupils at Ravenfield for their fantastic fundraising in support of the Bears of Sheffield.
"Together, schools, colleges and nurseries from across the region have already raised more than £70,000 for Sheffield Children's Hospital, which is an incredible total.
"We are also incredibly grateful to Twinkl for helping to ensure that every school has the support and guidance they need not only to decorate a beautiful bear, but also develop their knowledge and skills at the same time."
Since leaving the school, the Ravenfield bear has joined the sleuth of bears in the charity warehouse. The bears will be held there until the trail commences in July. The intended locations for each bear on the trail are currently top secret but will be revealed in due course.